Why You Should Continue Your Job Search During the Holidays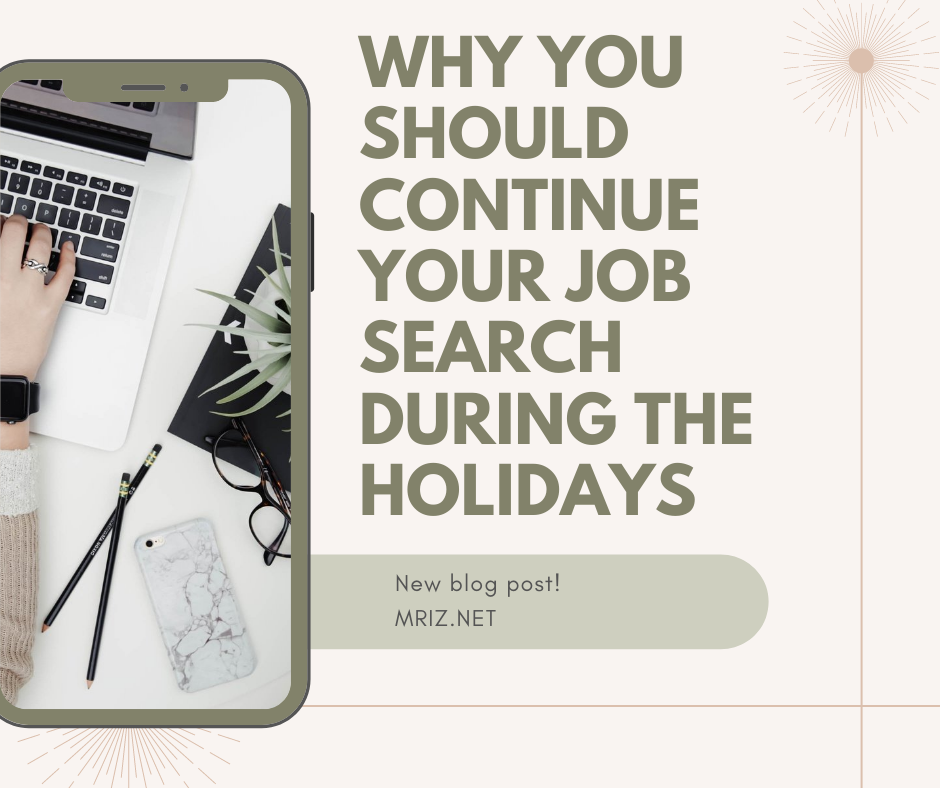 A popular myth is that companies are not hiring during the holidays, so many give up their job search. The hustle and bustle of the season could also play a factor, but many believe it's better to wait until the new year. This is actually a great time of year to continue your job search.
Companies are still hiring.
Companies still have goals to hire new employees to fill their open positions. If a company decides they need to hire someone they're not going to wait to start the hiring process next year, they're going to move forward now. If you search LinkedIn or Indeed right now, you'll see plenty of new roles recently posted, waiting to be filled.
Sure, some companies may have a slower hiring process around this time of the year. But, I have clients who've landed interviews and roles as late as five days before Christmas. Some companies even move more swiftly through the hiring process so they can extend an offer before the end of the year.
2. Competition is lower.
Most people have already decided to put their job search on hold because they still believe the myth that November and December are terrible times to look for new jobs. This makes looking for a new job this season one of the best times to stand out because fewer people are job searching. Employers aren't getting as many applications for their open roles, so your application is more likely to grab their attention, compared to other times like January when everyone has decided to start looking again.
Even if you spend less time applying for jobs than you normally would, you'll still be in a better position to land a new role than those who completely stopped looking because of the holidays.
3. Great networking opportunities!
Now is a great time to reach out to former colleagues or old contacts and wish them well for the holiday season as well as share your job search plans. If you reach out to someone on LinkedIn and arrange a meet-up, it could benefit your job search.
Companies are still hiring, and people are still getting hired. You could be one of them!